Rhapsody Design Group is the culmination of three diverse existing design firms that has since expanded into a collaboration of experts who can design and manage most any land based and building project which requires creativity and practical implementation:
Roger Steffens and Associates began in 1965 specializing in creating New Towns, Developments and Master Plans and Landscape Architecture for every sized community, both urban and from raw land, especially Coastal, Waterfront, and in the Caribbean and The Bahamas. Huntley House Interiors was created by Ann Allen in 1976 as a traditional Interior Design firm catering to fine residences in the Buckhead section of Atlanta, Georgia. It specialized in the use of classic design elements. The Interior Design component now also incorporates specialty lighting and custom furniture design in addition to the basics. Huntley Allen Architectural Services was formed in 1989 on the island of Manhattan, New York City. It specialized in Historic Preservation, Adaptive Re-Use, and new construction designs in Historic Districts, then later in Community Redevelopment, especially in Historic Waterfront Communities along the East Coast of the USA and New Orleans. In 2001, HAAS relocated from NYC to The Golden Isles of Sea Island and Saint Simons and in 2006 merged the three existing firms to create Rhapsody .
Since creation, Rhapsody has additionally assembled a collaborative of associate specialty designers, engineers and scientists where each player has been chosen for their unique expertise. We conduct every movement so that they harmonize on each aspect of each unique project we choose. Whether traditional Architecture, Landscape Architecture, Urban Planning, Real Estate Development, or Environmental Preservation, our team of experts span the realms of new technology, sustainability, ecology, education, and the environmental sciences in private, municipal, and non-profit projects.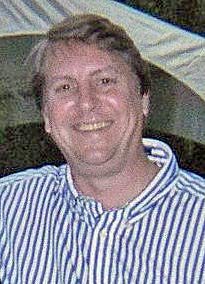 Robert Huntley Allen
Huntley began in Atlanta, Georgia and graduated from The Westminster Schools. He then attended the Architecture School of the Georgia Institute of Technology and worked for renowned Greek architect, Ike Saporta, R.A. He furthered his studies at Richmond College, London, England, and Eurocentre-Suisse, Lausanne, Switzerland, where he was exposed to the value of classic elements in the design process, the attributes of fine craftsmanship, and the importance of Historic Preservation. From his international travels, Huntley has come to cherish the intertwining of interior and exterior spaces such as courtyards, roof top gardens, outdoor rooms, and interior gardens.
Back in the USA he received a business degree from the University of Georgia, and then moved to Manhattan and worked for a Lebanese firm. After teaching graduate school at the primary Engineering University in Paris, France, Huntley returned to NYC and continued his practice of architecture at Proposition:Architecture. There he worked under adaptive re-use innovator, Chip Caine, R.A., who taught him the nuts and bolts of integrating strict high design ideals with the practicality of bricks and mortar, bankers, lawyers, and government regulations. Huntley became head of the Historic Preservation division of the firm.
After several years of solid experiences he decided he was ready to head up his own firm and started Huntley Allen Architectural Services which specialized in all aspects of landmark historic buildings and neighborhoods, from museum quality restorations to gut rehab adaptive reuse, and new construction in historic districts. After twenty years of architectural experience, Huntley also used his city planning experience from projects in New Orleans and Harlem to be the Director of Downtown Renaissance in coastal North Carolina and then to later create the Master Plan for an island off of the Atlantic coast as a consultant for the Saint Simons Land Trust.
In 2006, Huntley created the Rhapsody Design Group. In addition to traditional architectural functions, Huntley also specializes in adaptive reuse, city planning, development consulting, modern interior design, and custom modern furniture design. He is a director of the Brunswick Landmarks Foundation, a member of Defend Downtown Brunswick, and was on the Building Committee of the Coastal Medical Access Project. He currently works to save the gateways into the Golden Isles and Historic Brunswick in collaboration with the City of Brunswick, Glynn County and the Convention and Visitors Bureau of the Golden Isles. His liaison with the Savannah College of Art and Design established SaveOurGateways.com. He is involved with various other environmental and historic landmark preservation efforts, including the riverfront Ebo Landing project, the Harrington School House, and The Spit on Sea Island. He is the founder of the Golden Islands Architectural Guild.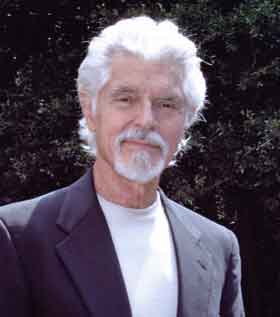 Roger C. Steffens, ASLA
Roger's interest in Architecture and Graphic Design began while in high school in Milwaukee, however it was while serving in the Air Force Security Service as a code cryptographer in Europe that he came upon a book on Landscape Architecture and later began his design studies with the University of Florida, graduating with a degree in Landscape Architecture—cum laude. He was then accepted into the Masters program in City and Regional Planning at the University of North Carolina. He was registered as a Landscape Architect in four southeastern states and was a Charter Member of the American Institute of Certified Planners.
Roger has lectured at several colleges & universities on Coastal Environmental Design, Landscape Design and City Planning. He was selected from over 100 applicants for the post of Landscape Architect & Site Planner for the Government of Bermuda and served in that capacity for 6 years. Upon returning to the United States, he reestablished his private practice on Saint Simons Island, focusing on all aspects of Commercial and Residential Landscape Architecture, Development Land Planning and Coastal Permitting. Roger has designed and managed numerous projects throughout the Southeast and Caribbean region. His scope ranges from designing layouts for thousands of acres down to an individual house and its intricate gardens, signage, and hardscapes.
Roger remains a strong advocate for quality of life issues and has served on numerous community boards and committees, most recently as a founding board member of the Saint Simons Land Trust and chairman of the Glynn County Tree Advisory Board. He is an active member of the American Society of Landscape Architects.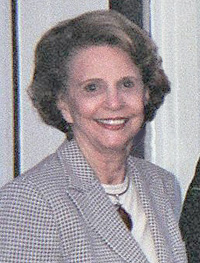 Ann Gamble Ferrell Allen
Ann was immersed in and observant of the designs of the world around her from an early age. After graduating from Duke University, she was an active interior decorator for over twenty years in various parts of the southeast. Finally in 1974 she took the plunge and decided to pursue postgraduate studies to receive her degree in Interior Design. She formed Huntley House Interiors, named after the family clan, the House of Huntly, based in Scotland. After joining with Huntley in Rhapsody, she remains as an advisor to the firm and brings with her fifty years of experience, resources, and contacts, and, of course, her natural talent.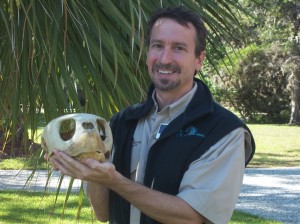 Dr. John Marr
709 Atlantic Drive
St. Simons Island, GA 31522
Phone 912.580.0800
jmarr@perryinstitute.org
Dr. Marr holds a Ph.D. in Zoology and Physiology from the University of Wyoming with training in environmen­tal sciences and wildlife ecology. He has published articles on marine and freshwater ecosystem management, fish physiology and environmental toxicology. Additionally he completed a M.S. in aquatic ecology from the University of Central Arkansas and a B.A. in biology from Rhodes College. Dr. Marr has been principal investigator for numerous nationally recognized grants, serves on committees for governmental and non-governmental agencies, consults with organizations about improving management of natural resources, has developed and taught college courses in ecology and biology, and has also been editor and reviewer for several peer-reviewed journals.
Dr. Marr works with various groups from academia, government, corporations, as well as private individuals, to develop and implement projects directly related to environmental concerns and wildlife and habitat management. He presently serves as General Manager of the Jekyll Island Authority's Sea Turtle Center. Prior to this, Dr. Marr served as the director for the Perry Institute for Marine Science and its marine laboratory and field station in the Bahamas where he directed research, conservation, and education programs. He enjoys working with mission driven organizations and is passionate about developing education and research programs designed to advance knowledge and further protect natural resources for the public benefit and for environmental stewardship. Dr. Marr is enthusiastic about integrating environmental education, wildlife rehabilitation, and conservation research on behalf of the Jekyll Island Authority and promoting the mission of the Georgia Sea Turtle Center.     show / hide C.V.
Education

Ph.D., University of Wyoming, Department of Zoology and Physiology, 1994
M.S., University of Central Arkansas, Department of Biology, 1988
B.A., Rhodes College, Department of Biology, 1986

Professional Positions

General Manager, Jekyll Island Authority's Georgia Sea Turtle Center (2012–present)
Director, Perry Institute for Marine Science (2001–2012; presently on Board)
Adjunct Professor, Palm Beach State College, Department of Science and Physics (2007–present)
Adjunct Professor, Florida Atlantic University, Department of Biological Sciences (2001–present)
Adjunct Professor, Institute of Marine Sciences, University of Southern Mississippi (1997–1999)
Associate Director, NOAA Sea Grant College Program, Mississippi-Alabama Sea Grant Consortium (1996–1999)
Senior Associate, Hagler Bailly Inc., Boulder, Colorado (1993–1997)
Research Assistant, University of Wyoming, Laramie, Wyoming (1989–1993)
Assistant Biologist, FTN Associates, Ltd., Little Rock, Arkansas (1986–1988)

Management and Environmental Project Experience

Manager for staff and for facilities involving all technical and operational aspects of projects, including strategic planning, project design, proposal writing, contract develop­ment, human resource recruitment and supervision, staff training, equipment and infrastructure maintenance and operations, budget development and financial tracking, follow up reporting, and review oversight
Investigator and manager for numerous field and laboratory scientific investigations and experiments designed to assess natural resource damages, water quality criteria, and ecological risk
Advisor to governmental and non-governmental organizations developing strategic initiatives, research strategies, and management and policy agenda for solutions to environmental or natural resource stewardship advancement

Professional Committees and Community Services

Served various assignments on boards and committees focused on curriculum devel­opment, departmental development, research planning, leadership development, journal publication, fundraising initiatives, invited community presentations, guest speaker assignments

Awards and Grants

Various Public and Private Foundation Grants/Awards/Contracts: Examples include NOAA, U.S. Fish & Wildlife Service, Office of Naval Research, U.S. Environmental Protection Agency, Environmental Defense Fund, Disney Wildlife Conservation Fund, The Lovejoy Foundation, The Bedford Foundation, Norcross Wildlife Foundation, The Ocean Fund—Royal Caribbean Cruise Lines, PADI Foundation, The Exuma Foundation, University Scholarships and Teaching Awards, Society of Sigma Xi

Additional Training

Various Scientific, Technical, Health & Safety, and Field and Laboratory coursework/ certifications. Examples include marine biology, marine ecology, oceanography, laboratory practices, wetland construction, statistical methods, SCUBA diving, First Responder Training, Diving Rescue and Accident Management, CPR/First Aid/BSL/AED/Oxygen Administration, Hazardous Waste Operations & Emergency Response Training, OSHA Training

Teaching Experience (Schools and Courses Taught)

Palm Beach State College,
Departments of Science and Physics, Environmental Science and Technology
Biology; Environmental Conservation; Wildlife Ecology; Environmental History; Anatomy and Physiology
University of Southern Mississippi, Institute of Marine Science
Aquatic-Environmental Health Perspectives
University of Wyoming, Department of Zoology and Physiology
Limnology; Fish Culture and Nutrition; General Biology I and II
University of Central Arkansas, Department of Biology
Aquatic Ecology; General Zoology; General Biology; Advanced Aquatic Ecology; Anatomy and Physiology

Publications, Presentations, Reports

Publications: Author for multiple peer-reviewed scientific journal articles resulting from individual and team-based research published in journals such as Environmental Toxicology and Chemistry, Ecotoxicology and Environmental Safety, Aquatic Toxicology, Canadian Journal of Fisheries Science, Bulletin of Marine Science, Coral Reefs
Invited Presentations: Presenter at professional meetings, conferences, public venues and lecture series covering scientific research, environmental solutions, and natural resource management issues
Reports: Author for numerous scientific reports prepared for public and governmental organizations
Editor: Technical reviewer and journal editor for various peer-reviewed publications

Professional Affiliations

American Association for the Advancement of Science
National Association of Marine Laboratories
Association of Marine Laboratories of the Caribbean
American Academy of Underwater Sciences
Society of Environmental Toxicology and Chemistry
North American Benthological Society
Marine Technology Society; American Fisheries Society

References

Roger McManus, Perry Institute for Marine Science, Chairman of the Board of Trustees
Harold Bergman, University of Wyoming, Professor and Director (The Haub School and The Ruckelshaus Institute of Environment and Natural Resources, University of Wyoming)
Earl Deveaux, Minister of The Environment, The Government of The Bahamas
Tara Ford, Perry Institute for Marine Science, Board of Trustees
Jessica Miles, Department Chair/Professor, Environmental Science Technology Program Palm Beach State College
Barbara Moore, National Oceanic and Atmospheric Administration, Director (NOAA's Undersea Research Program)
Joshua Lipton, Stratus Consulting (formerly Hagler Bailly), President and CEO
Forest Payne, University of Arkansas Little Rock, Professor (and formerly at University of Central Arkansas and FTN Associates)